Hilltop High School

3 days til the 50th!
Thanks to all who are joining us. It's going to be 3 days of good music, fun stories and most of all reconnecting.
PARKING UPDATE: PLEASE SEE 'WHAT'S NEW' FOR DETAILS.
Special needs drop off will be available in front of the Berkeley 6:30-7:00pm.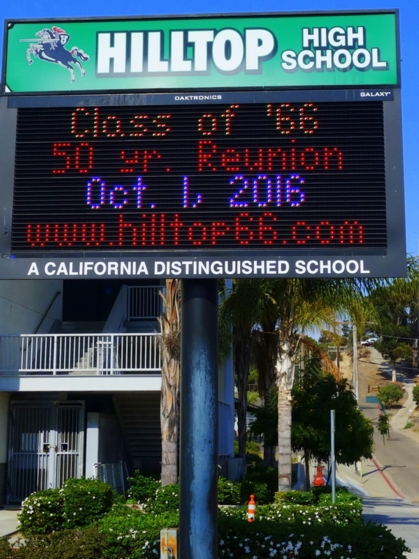 Thanks, Ray Hitchcock for the great picture of the school's marquee.
HOORAY! We have 181 classmates and
guests signed up for the reunion. THIS IS SO VERY INCREDIBLE, LANCERS!!!
Slide show will start momentarily
Enjoy our slide show/tour of the Berkeley; can't wait to see everyone there on October 1st.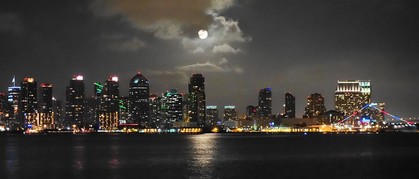 San Diego on a Full Moon Night Courtesy: Ray Hitchcock
Hilltop High Class of 1966
50th Reunion
October 1, 2016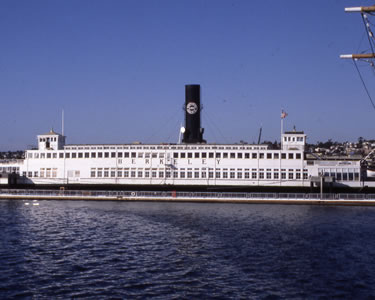 Hope you are as excited as we are to have the Berkeley and S.D. Maritime Museum as our venue. Don't worry about missing the boat...the Berkeley is a stationary, floating museum.
Hope to see you all on Oct 1, 2016!